Just as skyscrapers can't be built with a weak foundation, engines can not breathe properly with-out the proper supporting modifications. The correct architecture will allow skyscrapers to stand tall for many many years and the proper tuning will give your engine a reliable margin to operate.Getting strapped up— 2012 Evo X GSR
This vehicle came in with the usual round of bolt-ons.
-Cobb AP
-ETS intercooler
-ETS Turbo-back exhaust
-ETS Intercooler piping
-ETS Intake
-Grimspeed 3-port boost controller
-ID 1000s
-DW "drop-in" fuel pump
Although the car was wrenched on properly, the owner felt their was more "grunt" left to be had vs the previous tune.
Previous dyno sheet,,,

Although 340hp on a dynojet isn't too bad, there seemed to be no true advantage to the E85 usage. We decided to just do a baseline to see what it would read on our unit.
309hp, means our dyno reads just about 8-10% lower than the dynojet. Now that that was out of the way it was time to start tuning.
6 pulls/revisions later, we were up about 60hp,,,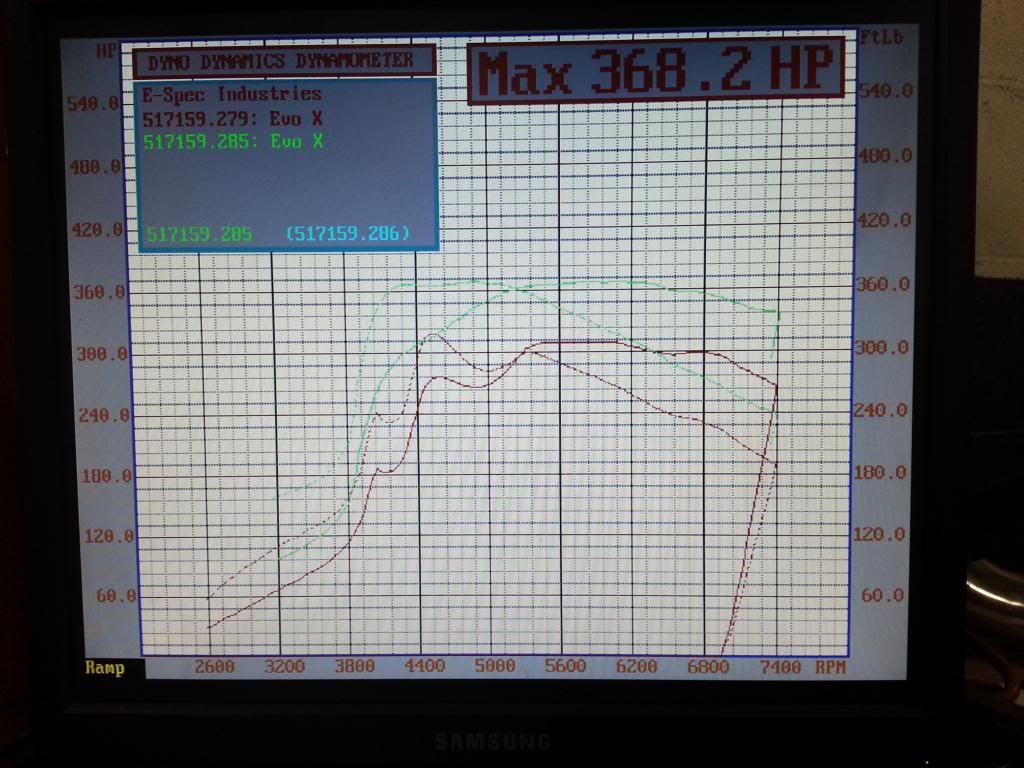 Here's a graph with hp vs boost for the baseline and the final pull on the stock turbo.
Red line – baseline
Green line- final pull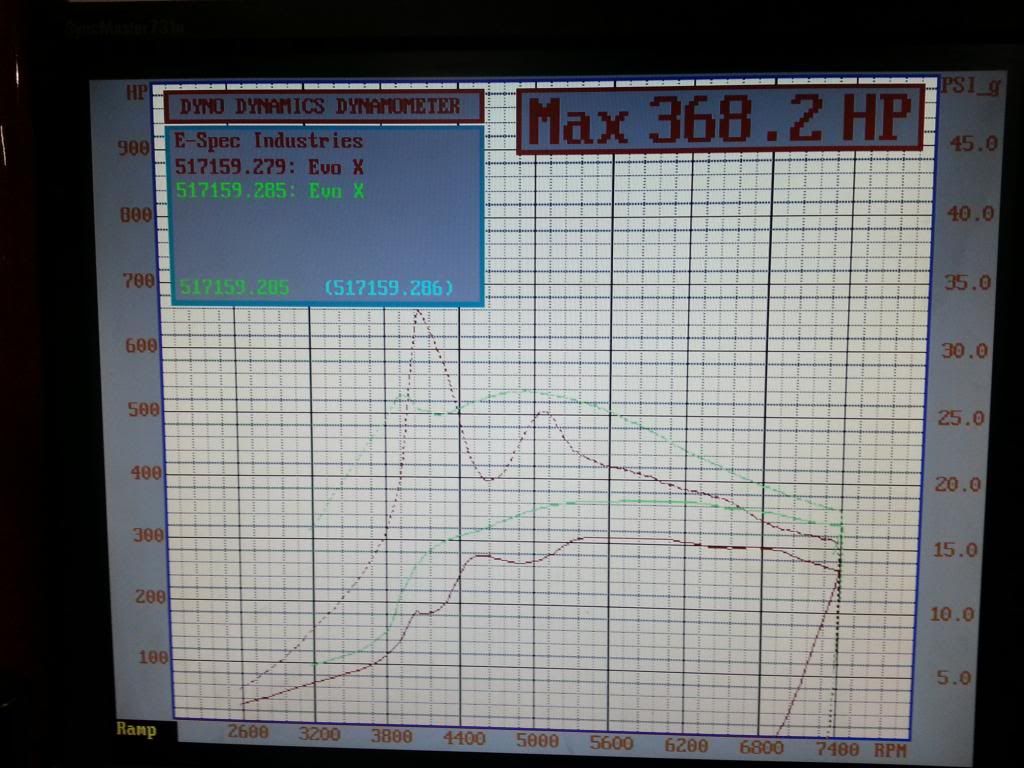 This car woke up! The foundation was now set for the car to get it's turbo upgrade. We sourced a used fpblack at a great price and couldn't wait to see the airflow wake this X up!
444hp is where we decided to call it quits. Another added 75hp pushes this car firmly into the 11's. Stock motor, stock cams and valve cover never came off. Mitsubishi engineered a great platform in this X. A few bolt-ons push this car to another level. :yay:
__________________